Our first feature film – "The Land" – hits NETFLIX!
We won the Gdynia Film Festival
We won EnergaCamerimage
and recently. . .
"The Land" – A film by students and alumni produced at the Warsaw Film School has reached over 200 million NETFLIX subscribers worldwide!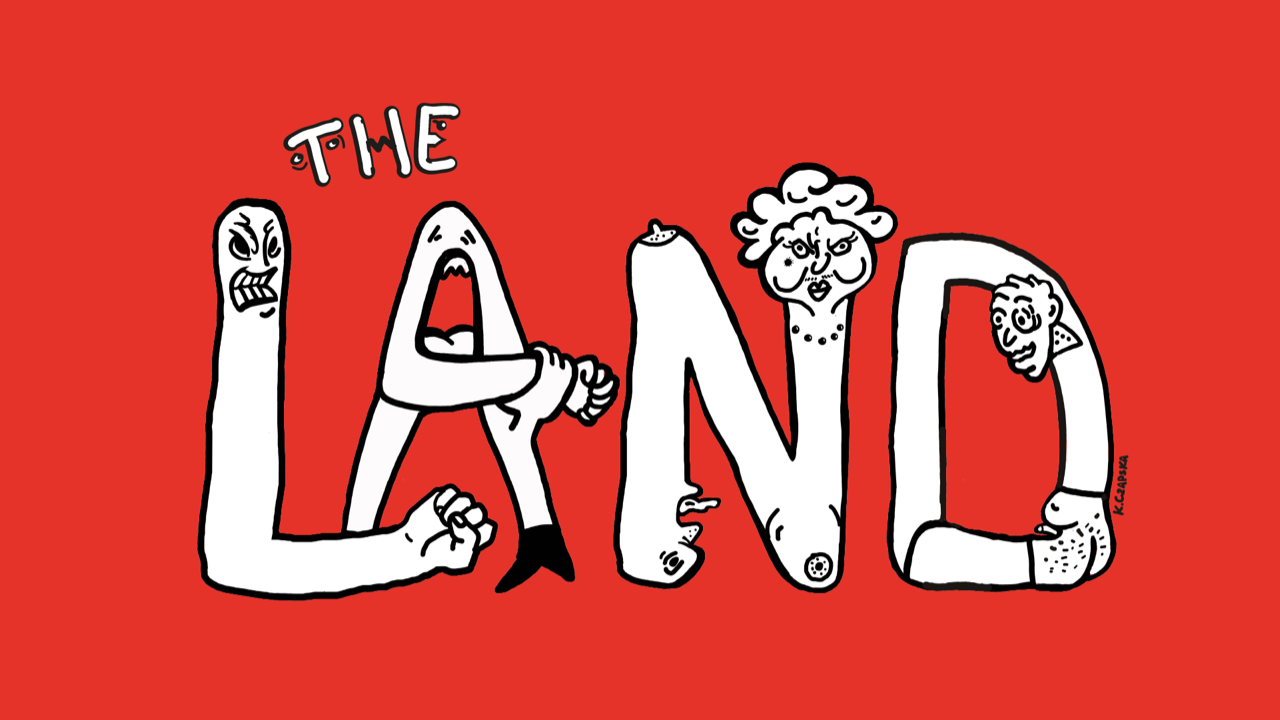 Poster of "The Land" by Katarzyna Czapska
'When it comes to festivals, I think that we're winning where there is an independent jury with a majority of people from abroad' laughs WFS founder, PhD Maciej Ślesicki. 'But when NETFLIX bought our film not only for the Polish market, as it usually does, but for the whole world, that's a real, measurable success for the whole School. After all, it's a film made mostly by students! The entire team was full of them. I don't know if anything like that has been accomplished by any film school in the world.'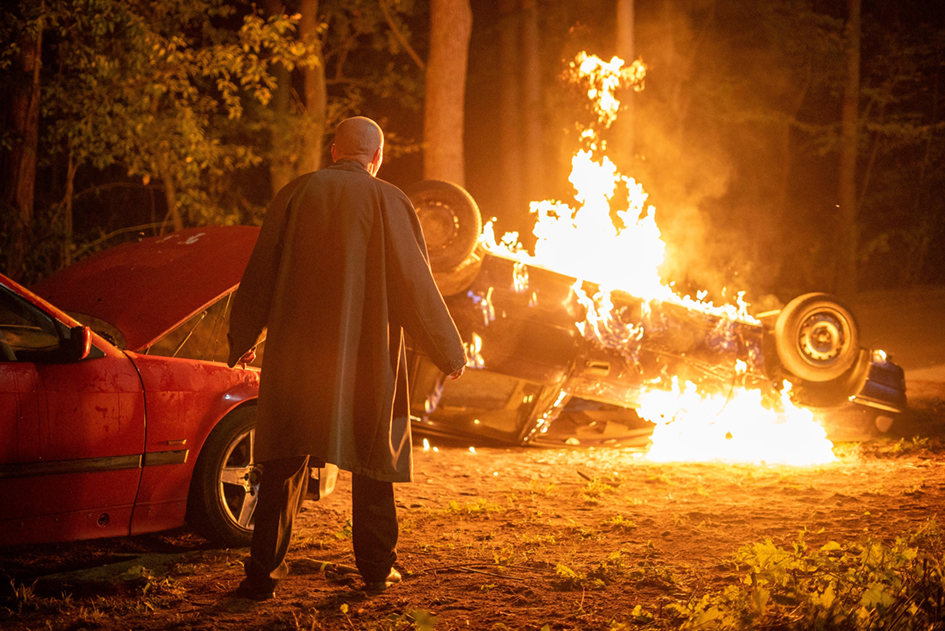 The founder of the Warsaw Film School, Maciej Ślesicki, Oscar-nominated producer, director, visionary – after a years-long hiatus, returns to directing, leading dozens of talented young people behind him, giving them a chance to make a fully professional film that can conquer the world.
This black comedy with an all-star cast will is a true rarity in Netflix's vast library. In contrast to the overwhelming most of the titles from the digital giant's offer, "The Land" was made not by professional film studio, only by Students and Graduates of the Warsaw Film School. Under the supervision of experienced coordinators and lecturers – active professionals in the film industry, they together have created a unique, humorous, but also a thought-provoking film that brings generations together in the debate over contemporary Poland.
Composed of six separate – though thematically connected – stories, the production is something more than a distorting mirror reflecting our national vices and complexes. Included in the film novellas can be considered in a much broader perspective, making them understandable also for viewers from different parts of the world. These are universal stories about the familiar all the small, seemingly mundane problems that – often accumulated over years or persistently suppressed – eventually lead to an unexpected eruption of frustration and aggression.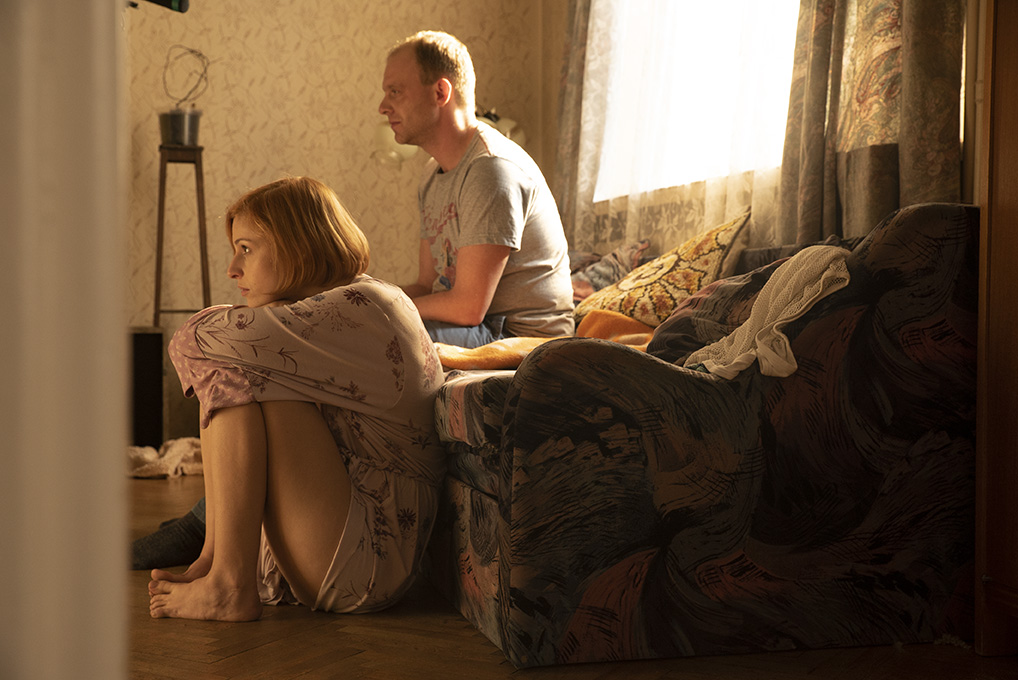 THE LAND
CAST: Grażyna Barszczewska, Marian Dziędziel, Arkadiusz Detmer, Krzysztof Stroiński, Remigiusz Jankowski, Bartłomiej Nowosielski, Lidia Sadowa, Tomasz Włosok, Tomasz Schimscheiner, Magdalena Kizinkiewicz, Joanna Niemirska, Sebastian Cybulski, Danuta Borsuk, Kazimierz Mazur, Daria Polasik-Bułka, Marta Ścisłowicz, Adam Bobik, Monika Janik, Jadwiga Jankowska-Cieślak
DIRECTORS: Veronica Andersson, Filip Hillesland, Mateusz Motyka, Maciej Ślesicki SCRIPT: Mateusz Motyka, Veronica Andersson, Maciej Ślesicki DOP: Mateusz Pastewka, Stanisław Wójcik, Łukasz Suchocki, Mats Helgesson EDITOR: Piotr Gorszczyński SOUND: Maciej Amilkiewicz MUSIC: Paweł Skorupka CASTING: Ewa Brodzka SCENOGRAPHY: Oliwia Waligóra INTERIOR DECORATION: Katarzyna Bublewicz, Joanna Załęska COSTUMES: Kamila Zabłocka MAKEUP: Magda Malejko EXECUTIVE PRODUCER: Ewa Sokołowska, Justyna Basińska PRODUCTION MANAGEMENT: Karol Vo PRODUCER: Maciej Ślesicki, Michał Kujawa PRODUCTION: Warszawska Szkoła Filmowa CO-PRODUCER: Krzysztof Adamski CO-PRODUCTION: Heliograf